Artist Lin Wen Xin interview.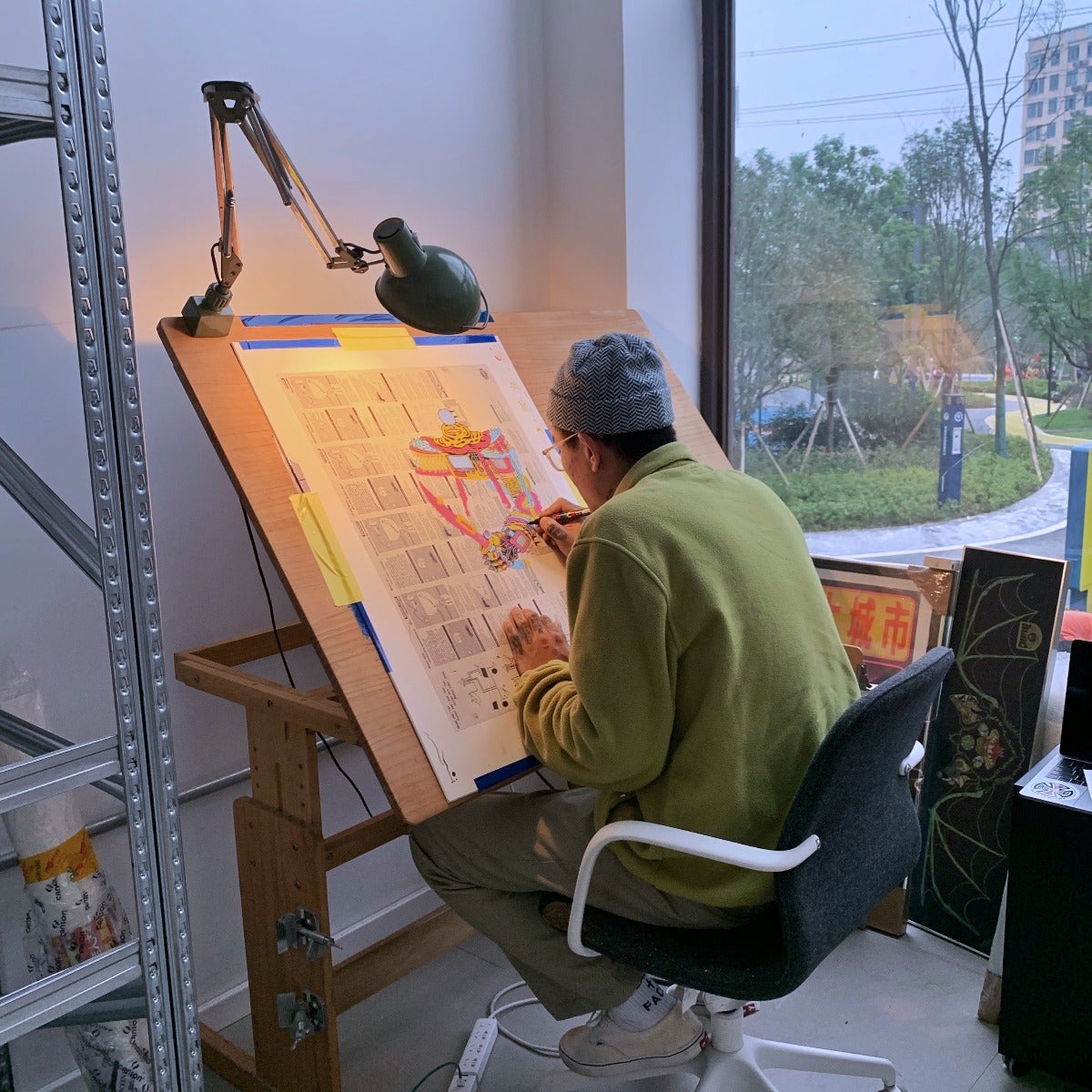 Name - LINWENXIN  (One–eyed dwarf)
Where are you from?
I live with my wife and 3 kids in Chongqing, China.
Do you skateboard?
Yes, my first art creation was enlightened by the artwork on my first skateboard.
Do you remember when you first became aware of Santa Cruz Skateboards and Jim Phillips Screaming Hand artwork?
I found a SANTA CRUZ catalog in my friend's skateboard shop when I was in high school, the catalog cover was Screaming Hand, it has been impressing me deeply, this enlightenment was extremely important to me!
What are your influences and inspiration behind your artwork for Santa Cruz?
I am crazy about candles, so my initial thought was making Screaming Hand into a lighted candle matching with a death's-head foundation. And another artwork is continued by my recent type-Modern electron machine mixing with kind of ancient Black magic, a special comparison will be shown, the collision between ancient and modern, as you can see, a wizard sits in front of computer searching for information with a lighted candle.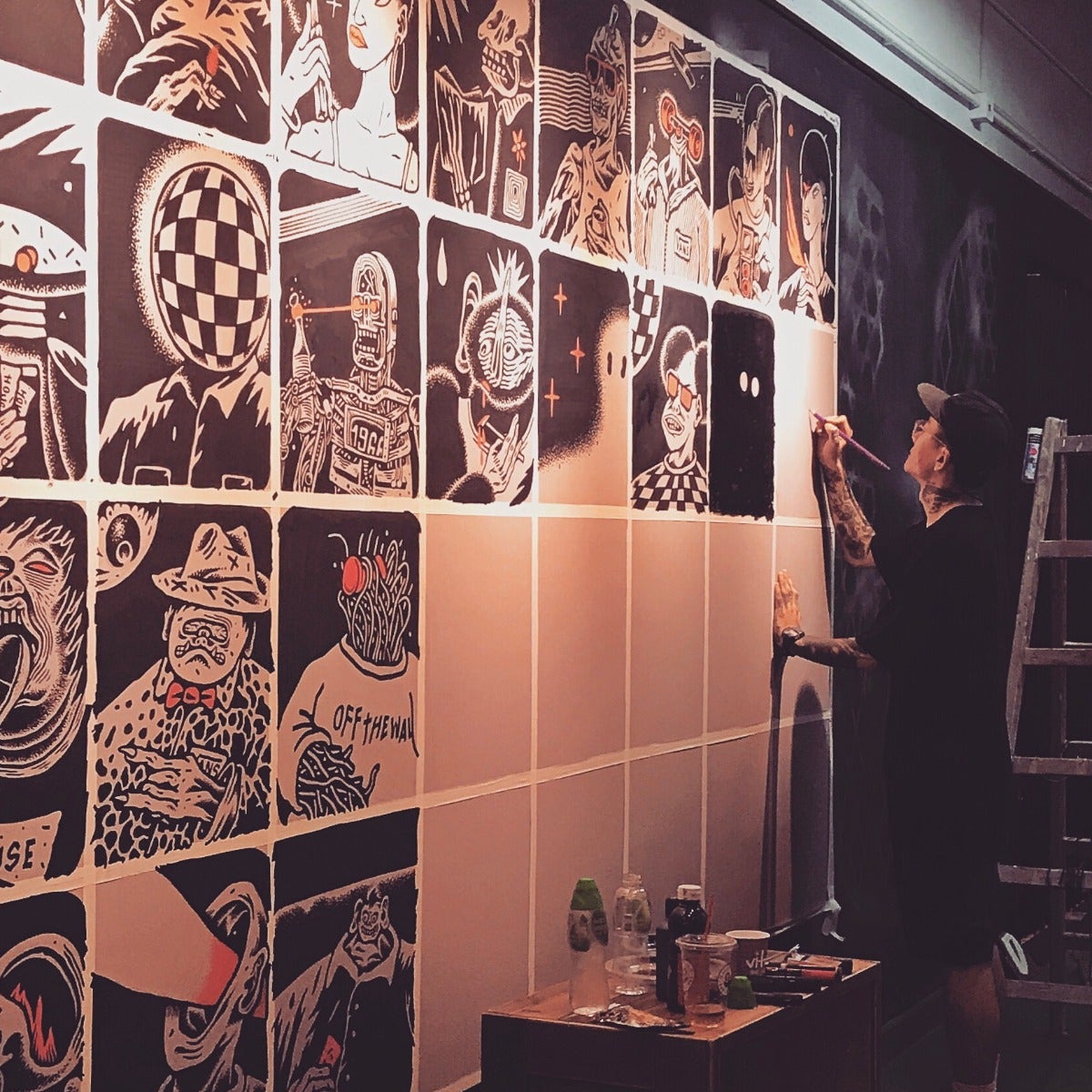 Tell us about HUNT SOUL and your personal creations?
HUNTSOUL is actually a brand which is the integration of my personal creations and make it into actual products. I like things with mysterious colors and beyond nature. My creation is my fantasy about another world. I think this world has their own rules and skeletons. Maybe the leading role of my creation is just an ordinary people of this world, but my creation is just for opening a small window to see this world.
Do you create your artwork mainly by hand with pen and ink?
Yes, I create my artwork with hand pen and ink, I never use computer to create. I feel computer
cannot imitate the texture of hand drawing at all. Surely, I will use computer to tint if some artworks need the coordination to match the technique.
What's it like being an artist in China?
Generally I am happy living here, there are disadvantages here but many advantages as well. I think we can be happy at anywhere if this place can bring you good things and you can devote yourself to the things you like.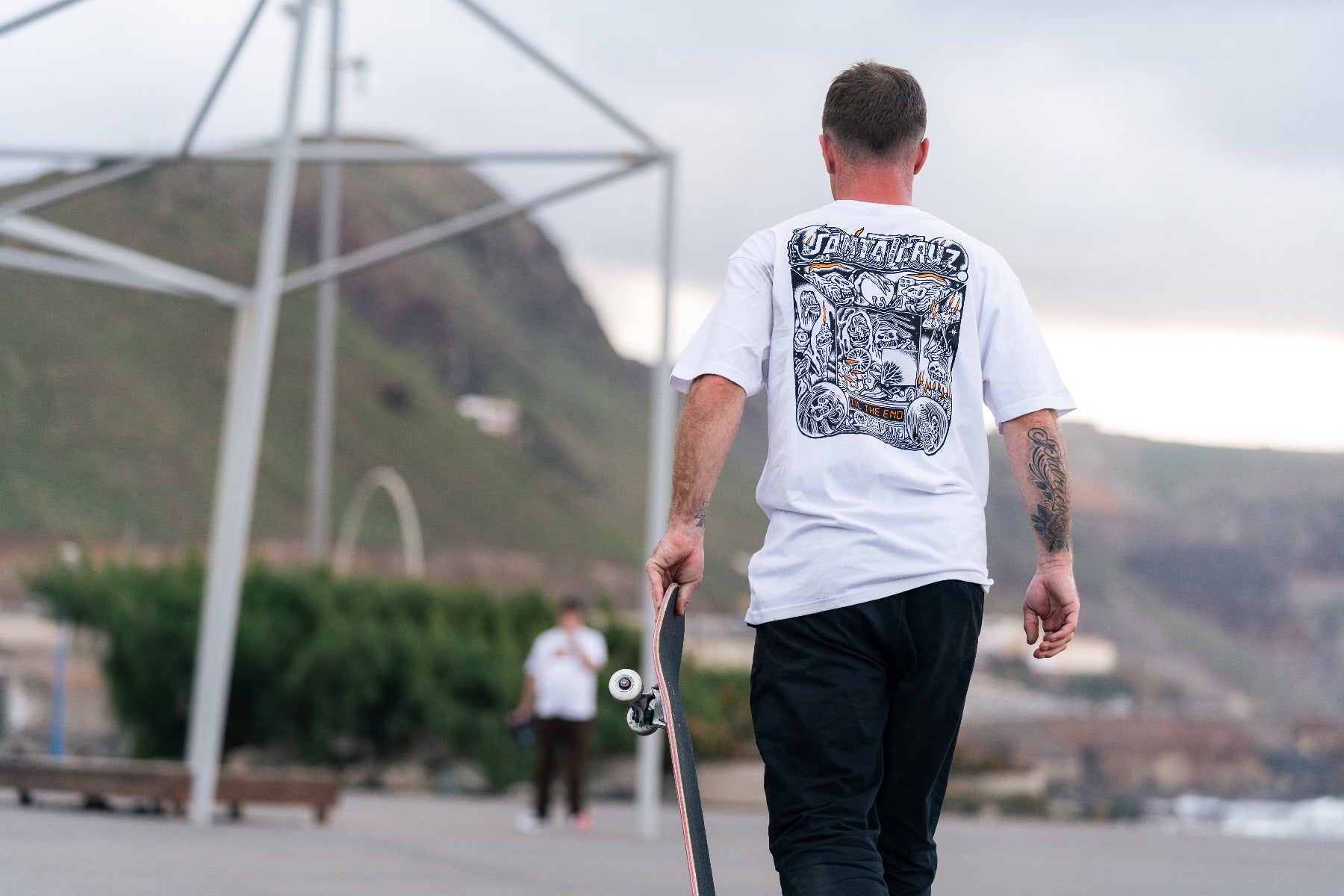 What other artists should we check out? Who's making cool stuff?
Too many, I am mentioning kind of old one, an artist from German—Fritz Kahn, his creations are full of rigorous imagination combining with historical background and the technique which I admire a lot.
What are you working on at the moment anything you want to talk about?
I have 3 kids, this is very rare in my surroundings, LOL. So my life is busy, I have to balance my time between creation and family. In the aspect of art creation, I am aiming to separate it from commercial products, and want to create more products with personalization. I am also trying lots of projects which interests me, such as 3D a drawing into a candle, leather products, add drawings on abandoned packings.
Where's the best place for people to go to see your art? 
I will post on my Weibo and Instagram occasionally, I didn't choose a special place to post it, but I will see. IG: @xhuntsoulx